World-leading, all-in-one data, AI + IoT platform for Industry.
Adopt + white label prebuilt industrial IoT solutions, fast.
Use simple drag-and-drop interfaces to create your own IoT solutions.
Monitor + improve operational performance in real-time.
Get real-time dashboards, one-click reporting + track key goals.
Improve sustainability, efficiency + the bottom-line.
Rayven's integrated data, AI + IoT platform makes
real-time data aggregation

+

building industrial applications

very simple.
Rayven is a SaaS technology company that helps industrial businesses and our partners grow their use of real-time data and Industry 4.0 technology through bespoke, real-time industrial applications.
Our Dynamix data, AI + IoT platform brings together all your data from anywhere to give you real-time oversight and control of your operations, and enables you to improve them through the creation of tailored industrial applications that empower your people with new functionality, insights, and predictive analytics.
Rayven solves real-time data and industrial challenges

fast + affordably

.
Defeat system fragmentation, data silos + legacy environments.

Integrate all your data + systems to get complete, real-time oversight and enhance decision-making.

Extract the power from your data with a complete data + Industry 4.0 toolkit.

Explore your data, uncover trends, and leverage predictive analytics to improve operational performance.

Create real-time industrial applications that improve decision-making + performance.

Create custom real-time industrial solutions that give your people live insights, accurate forecasts + new tools.

Get help solving your data science, solution design + technical challenges.

Rayven offers 24/7 support and end-to-end services that enable you to start, scale + succeed with Industry 4.0.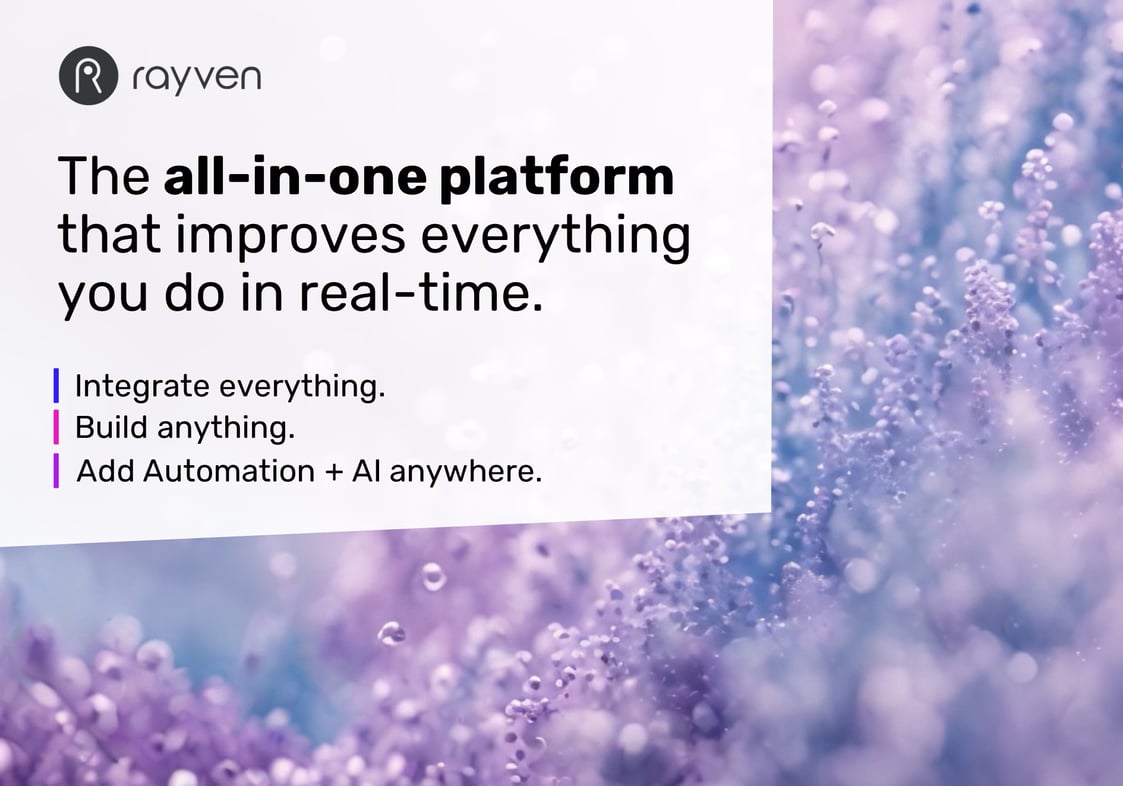 Leverage + integrate any source of data.
Get the complete picture by using our extensive range of ready-to-go connectors to integrate any source of data into a single, all-in-one data, AI + IoT platform. Find out more.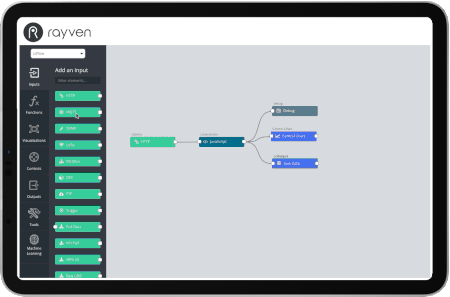 IoT devices
Operational data
Static data
Any API
Manual entry
Business systems
Our all-in-one data, AI + IoT platform integrates with anything

,

including: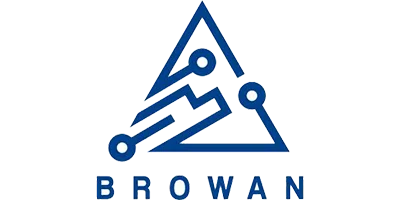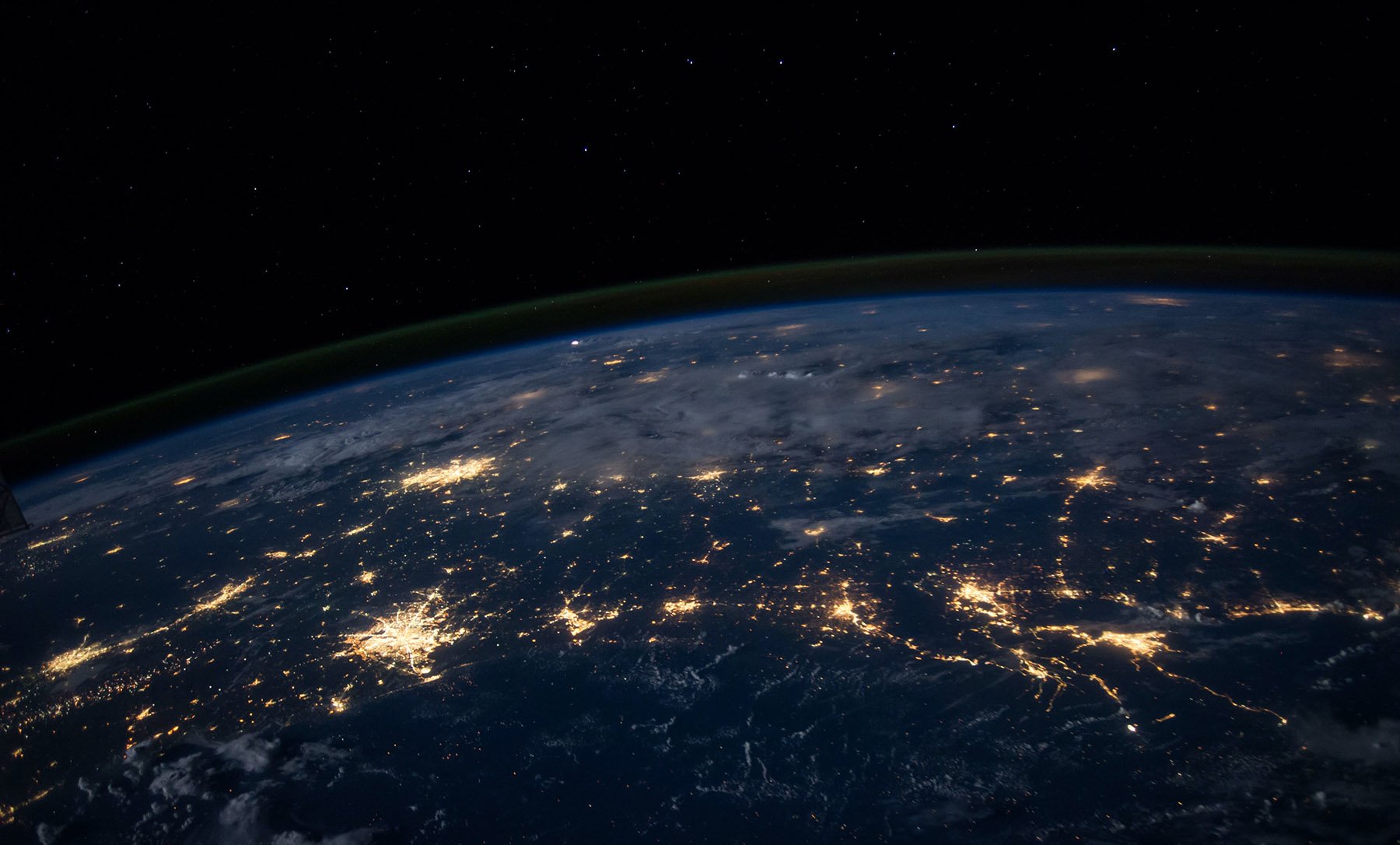 Rayven comes all-in-one - with no hidden costs or bolt-ons.
All-in-one uses: supports multiple solutions in one place.
All-in-one data: effortlessly create a real-time single source of truth.
All-in-one build: a seamless, integrated data, AI + IoT platform all-in-one.
All-in one features: security, device management, automation, connectors - everything you need.
All-in-one service: leverage our end-to-end services + 24/7 support.

Robust, industrial-dedicated technology
The only fully-featured, all-in-one platform built for industry that combines data, AI + IoT capabilities seamlessly - with no hidden costs.

Extreme interoperability
Our technology integrates with any machinery, systems, technologies and data stores to effortlessly create a real-time single source of truth.

One platform, multiple use cases
Get real-time monitoring, predictive insights, and AI-led productivity solutions - or anything else - in one platform.

Ready-to-deploy or create from scratch
Adopt ready-to-deploy solutions or create them yourself using easy-to-use, codeless interfaces.

Low cost + affordable for all
Works with what you have, pay only for what you use, and it's the only Industry 4.0 platform you'll ever need.

Fast-to-deploy, infinitely scalable
Start with one device and a single solution, end with millions across hundreds.

SaaS-based, Edge-ready
Our technology doesn't require IT support, can be deployed anywhere, and supports Edge processing.
Enterprise security as-standard
Dynamix is built with security as a top priority, so our proprietary security architecture ensures your data is secure at all points.
End-to-end services + 24/7 support
We can help you with data science and machine learning, solution design, build, deployment, scaling, optimization, plus provide 24 / 7 technical support.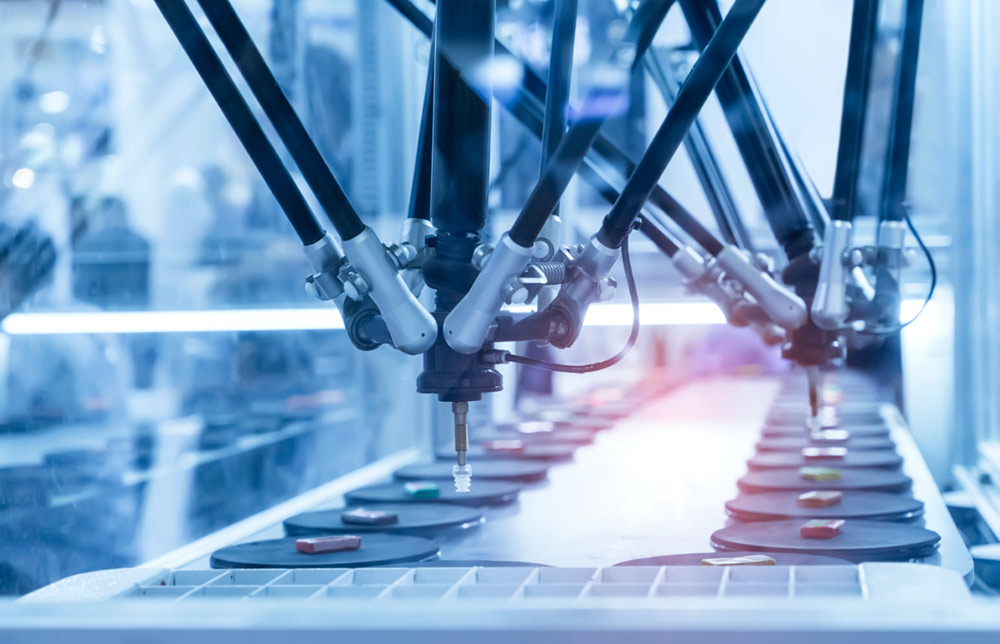 Reduce costs & improve your factories' performance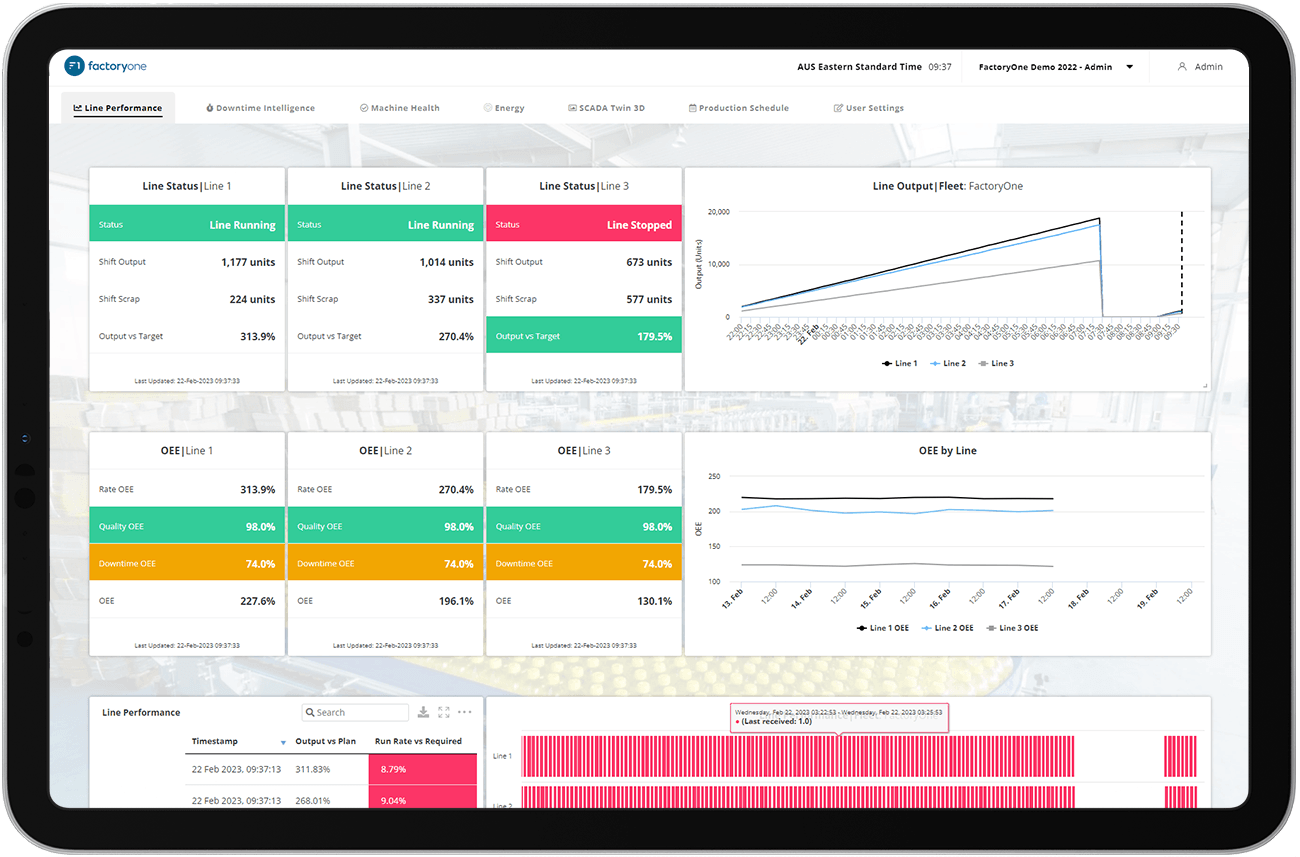 Manufacturing efficiency
Discover new opportunities to reduce costs & improve your factories performance.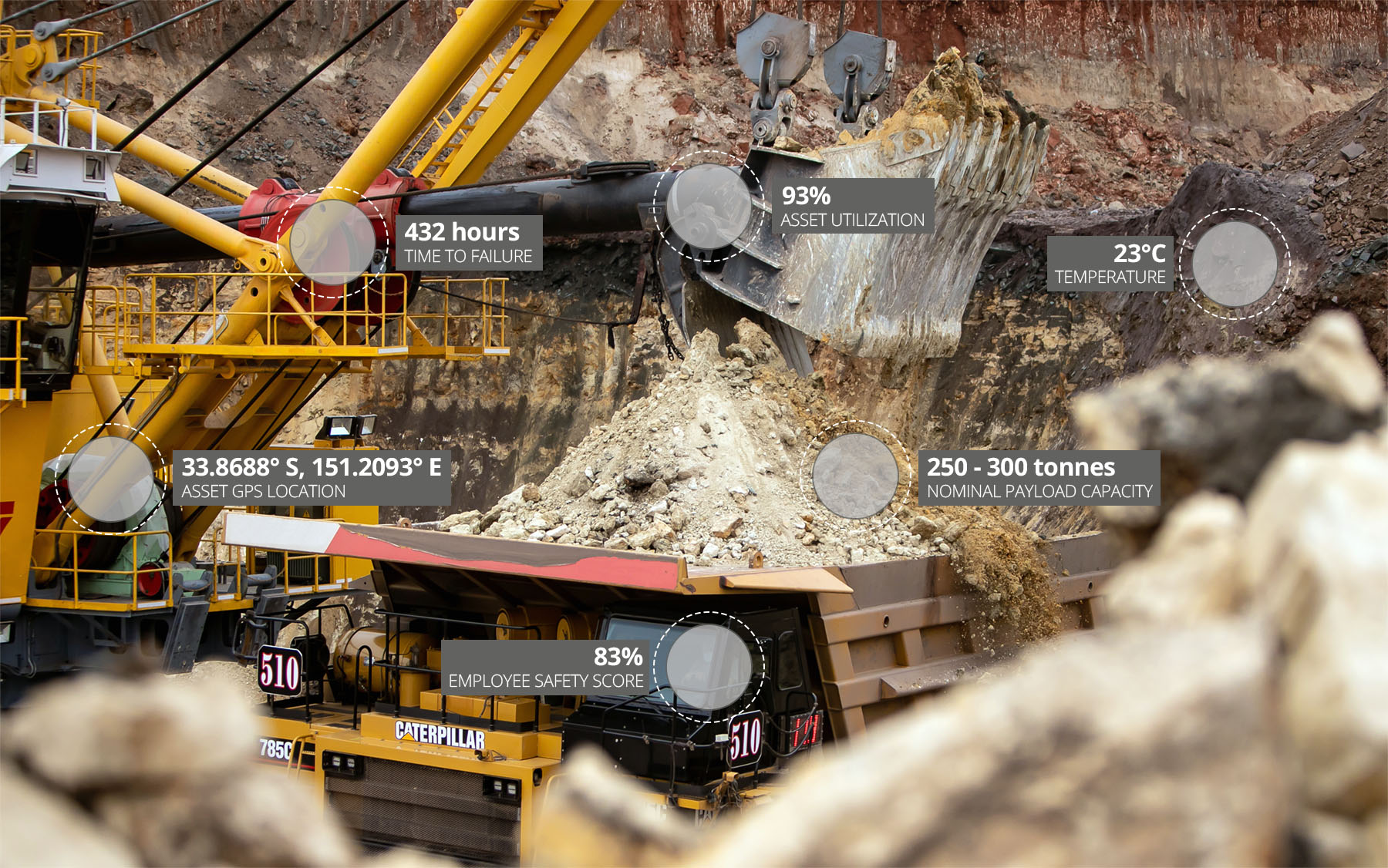 Transform Mine-to-Market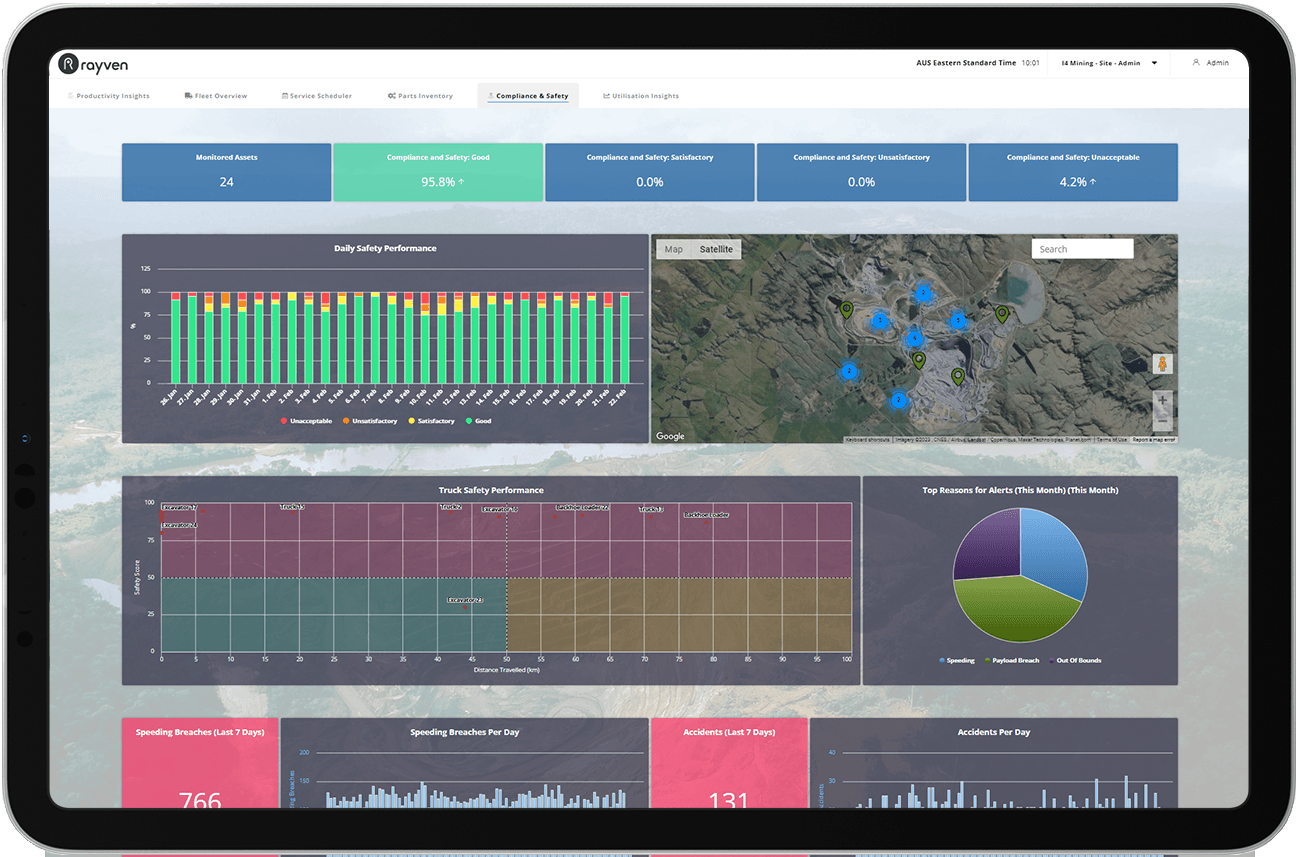 Mining
Discover the I4 Mining solution suite: an easier way to monitor, manage, report + improve HSEC performance.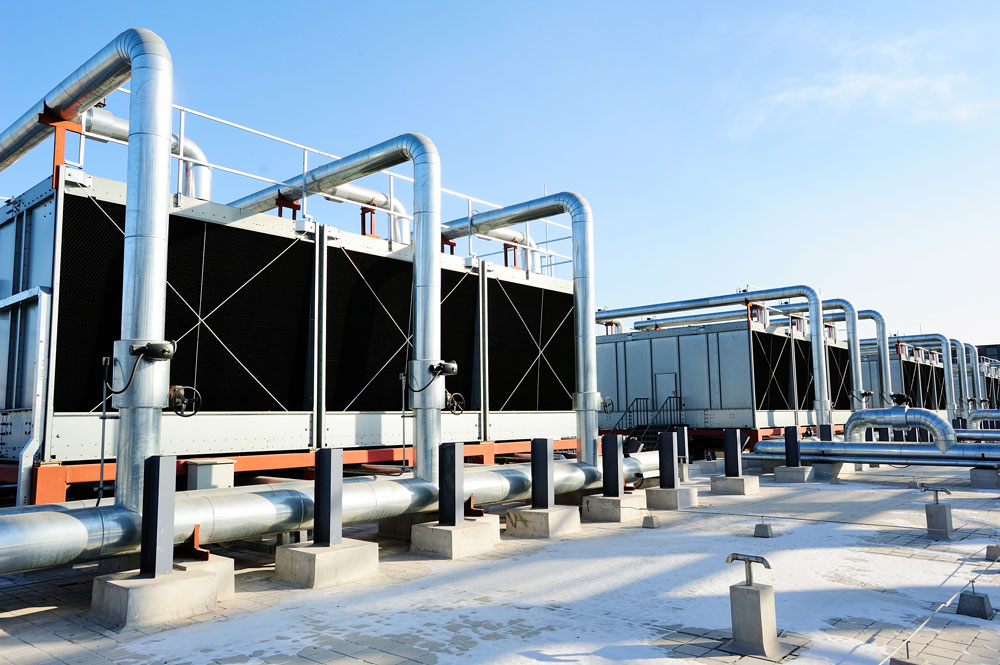 Manage complex infrastructure, and improve energy efficiency simply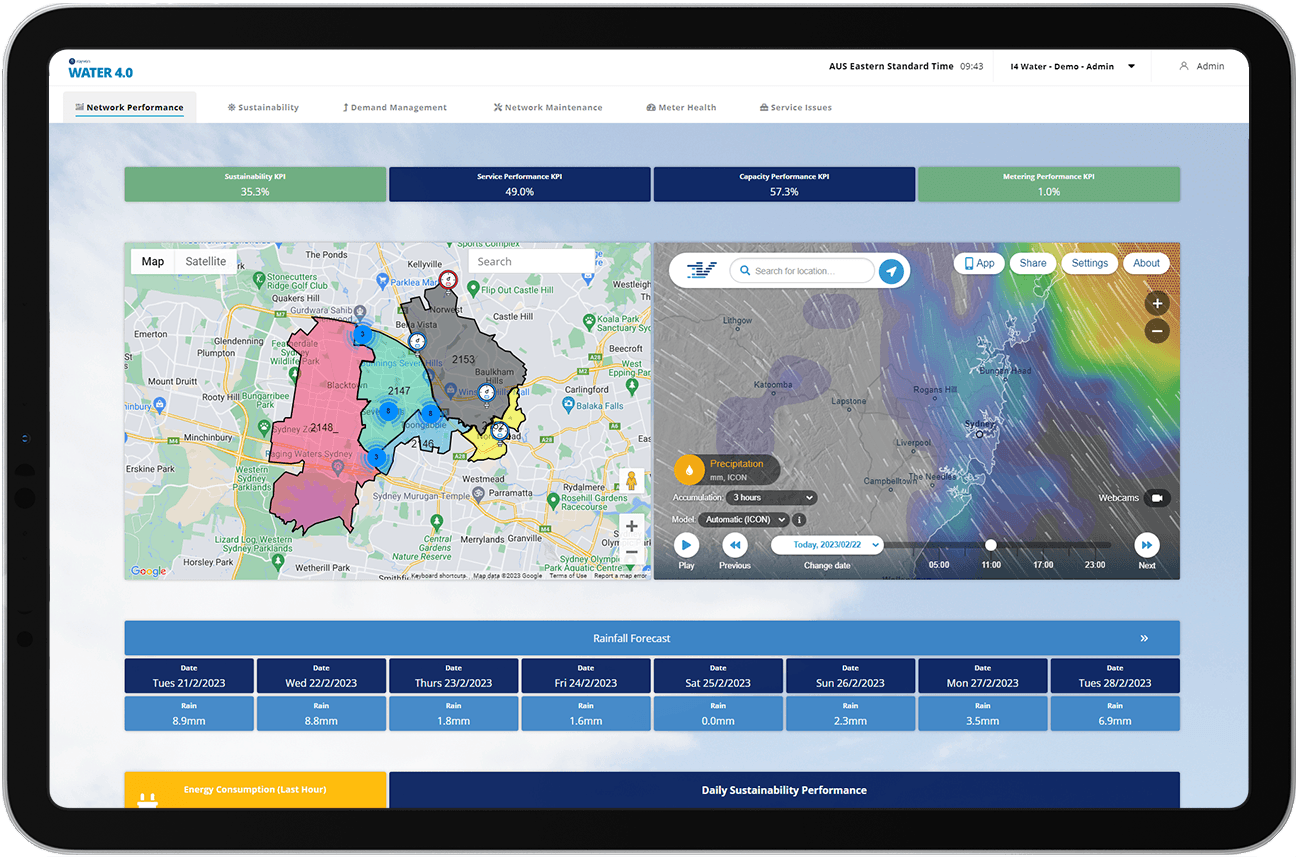 Building & facility management
Expanding the service scope with the help of real-time data.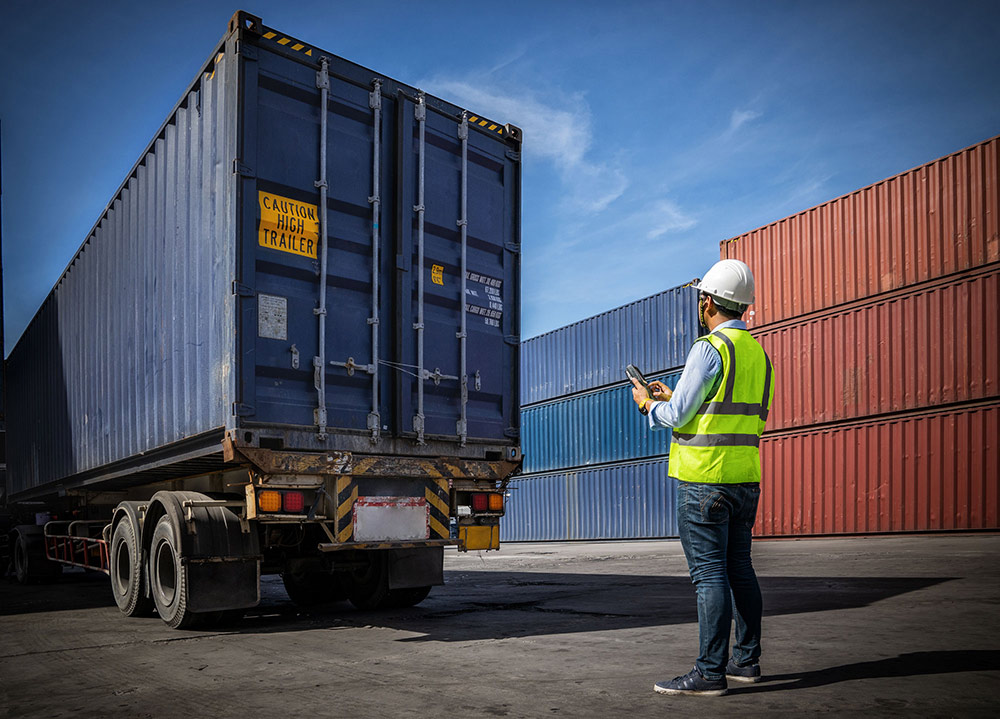 Real-time dispersed asset performance insights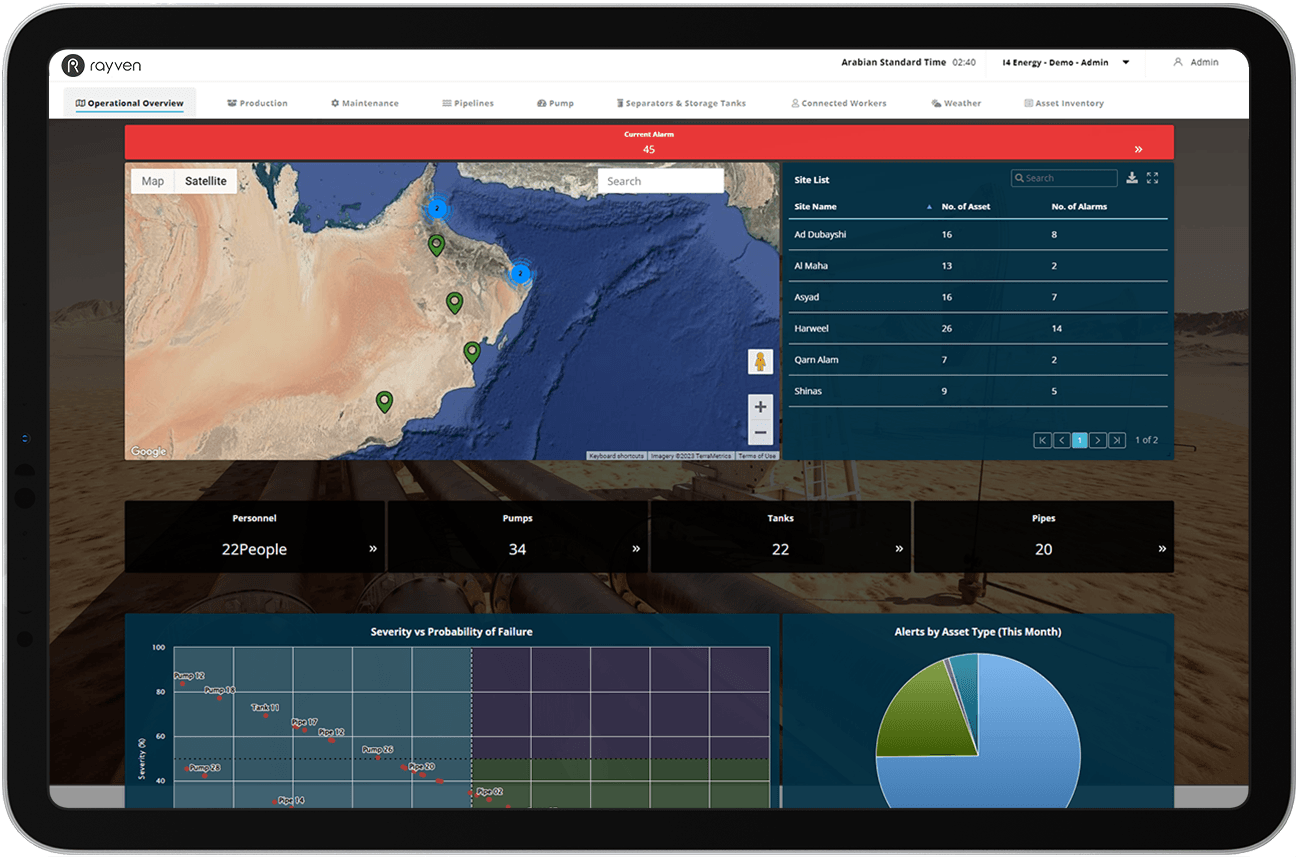 Asset tracking & utilization
Transform your business by accurately tracking your high-value assets in real-time.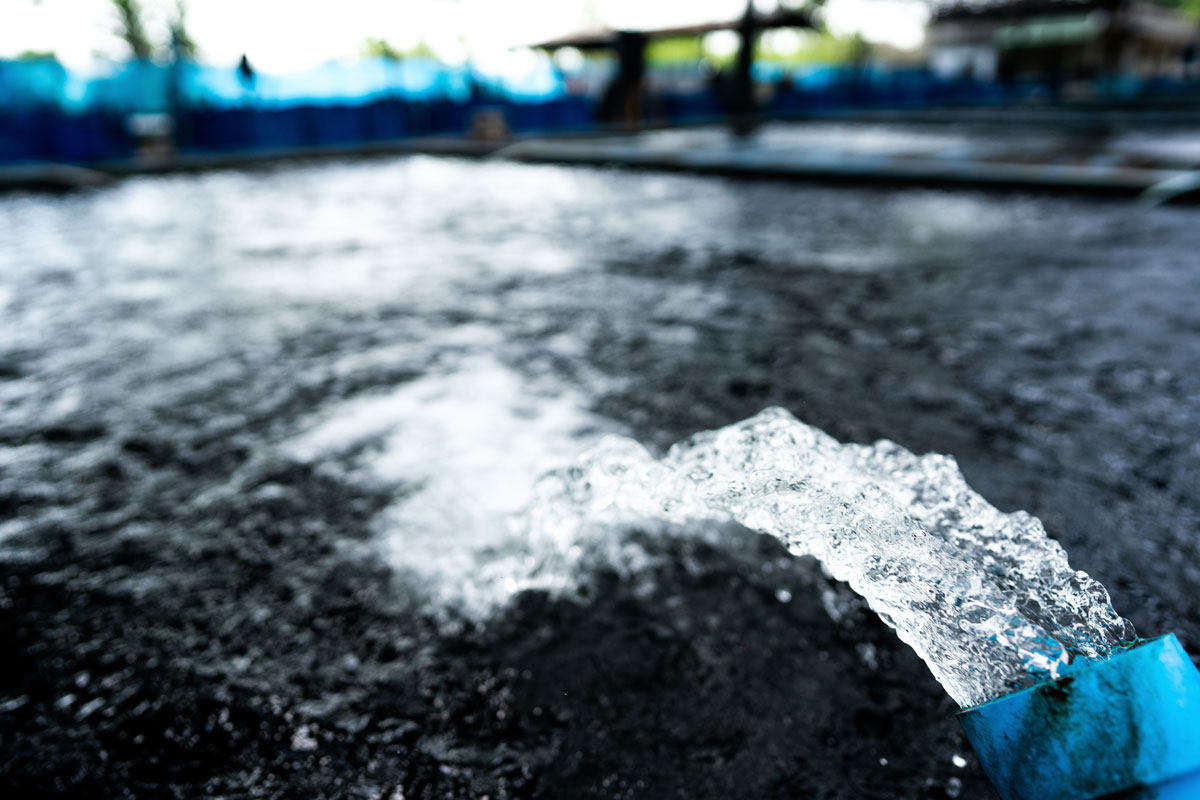 Instantly know if you've a problem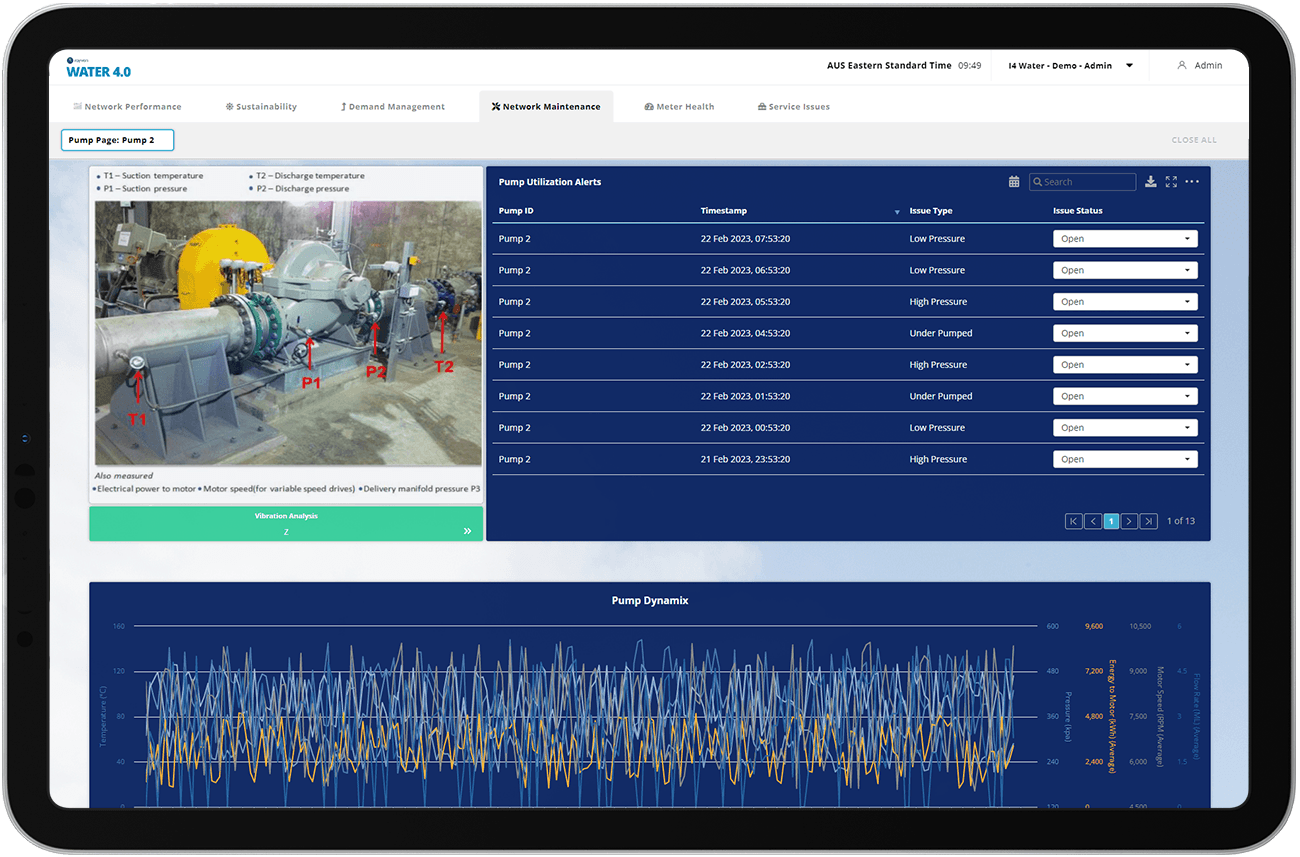 Water Management
Immediately detect and understand problems, plus automate the fix.
Start with 80% of your IoT solution built

, then hyper-customize the 20% that matters.
Rayven has pre-configured sector and use case solutions which you can use as the starting point to develop you own IoT and Industry 4.0 solutions - all based on a full version of our Dynamix data, AI + IoT platform - cutting development time and costs so that you can be up and running, simply.
We're obsessed with your success.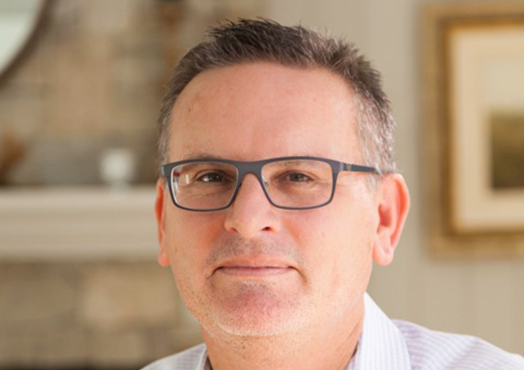 "Rayven is a key partner for us. Their platform allows us to deliver a remarkable number of different energy and AI + IIoT solutions that have transformed our customers' businesses for the better. On the project delivery side they have proven to be very reliable and extremely responsive."
Gavin Dietz
Chief Executive, Wattwatchers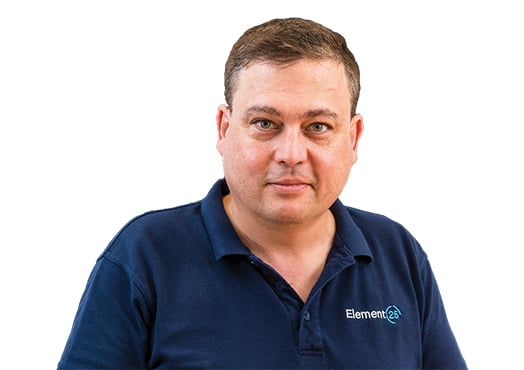 "I4 Mining's attractiveness to us was the company could come in at a level that we needed them to and develop up with us rather than us taking on some gargantuan software giant where we'd use five per cent of it to give us what we need in the immediate sense."
Justin Brown
Managing Director, Element 25
See Rayven in action
One of our data science, AI + IIoT specialists will contact you for a live one-on-one demonstration or to answer any questions.