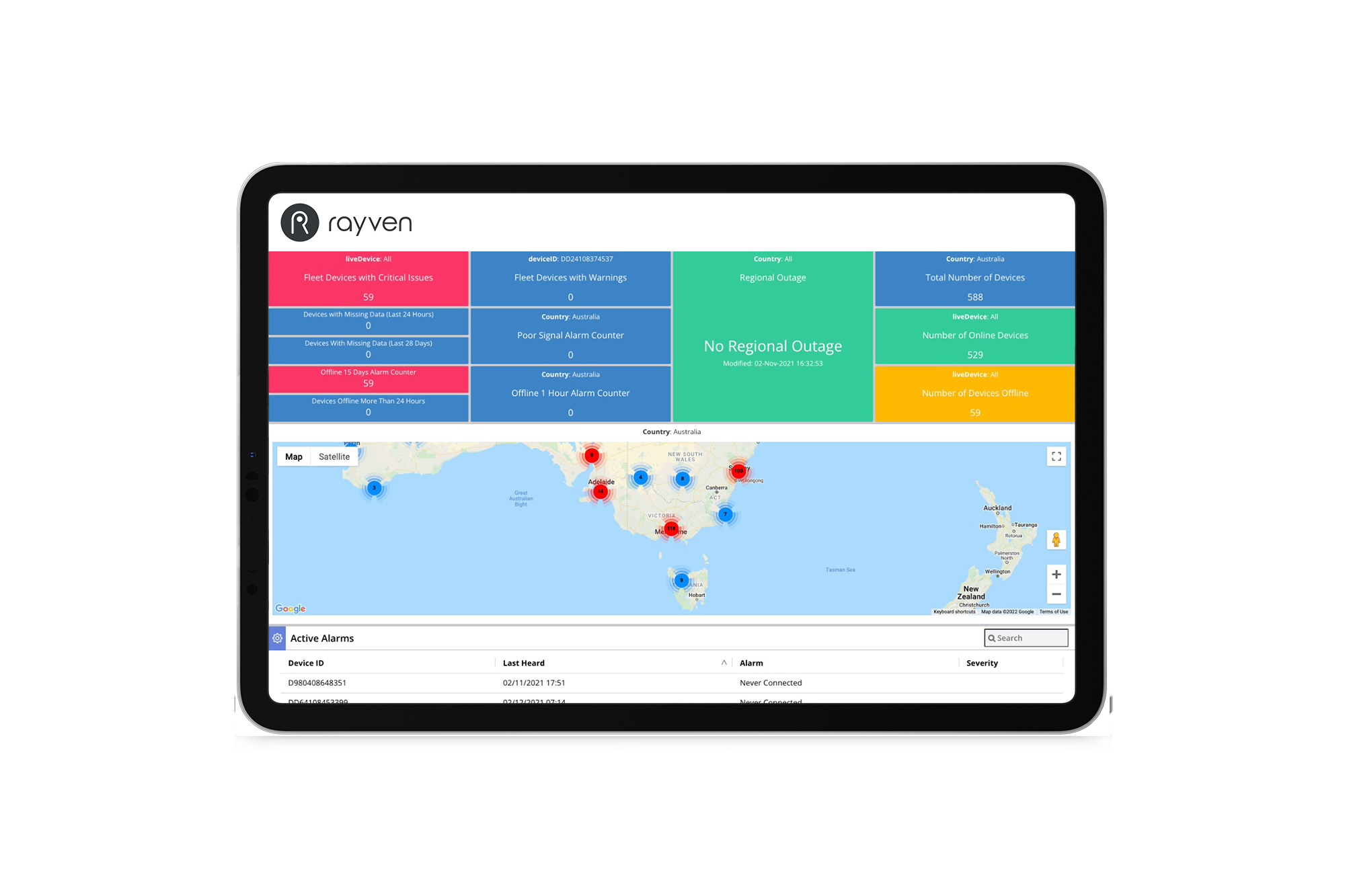 Simple Device Management, everywhere.
Onboard, organise, monitor, and manage devices at scale, securely. Control everything, everywhere using drag-and-drop.
Monitor, manage + update

all of your devices

from anywhere, at-scale using Dynamix.
Rayven Dynamix and the IoT solutions and Industry 4.0 applications built on it have easy device management functionality, allowing you to connect devices, existing systems, and third-party data and technology provider - even at the Edge - enabling you to adopt real-time analytics and scale rapidly.
With an added security layer that's monitoring the data flowing from the devices to ensure safety and data integrity at all times, Dynamix makes device management not just easy, but ultra-secure, too.
Dynamix's device management features:
Fast device onboarding
Bulk upload thousands of devices and their attributes securely in a click of a button.
Simple device organization
Organise your devices into groups and cascade them by hierarchy to make it easy to track, operate, and manage.
Locate connected devices
Search and find any device or group so you can take action at individual asset and asset class levels.
Easy device updates
Remotely update the software running your devices after they have been deployed in the field, simply.
IoT device management
Register devices and inject metadata into raw device data, create groups for bulk management, and send commands.
Built-in firmware updates
Fix vulnerabilities, update configuration settings, and add new functionality via simple web interfaces.
Discover Dynamix's simple device management capabilities:


Book a demo today.
Dynamix can make managing your IoT devices, sensors, machinery, plant, and much more very, very simple.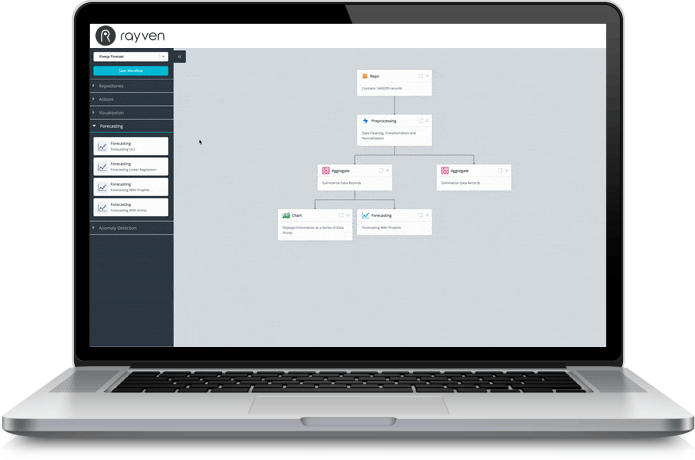 Dynamix's device management features enable you to


manage anything

.

Connect a diverse array of devices - from PLCs and SCADA, to energy meters and vibration sensors - so that you can remotely manage and monitor them across all of your facilities and sites.
You can then monitor usage and performance metrics for all of your devices, whilst our inbuilt IoT security layer monitors them an can detect unusual behaviour, taking action before minor issues become problems.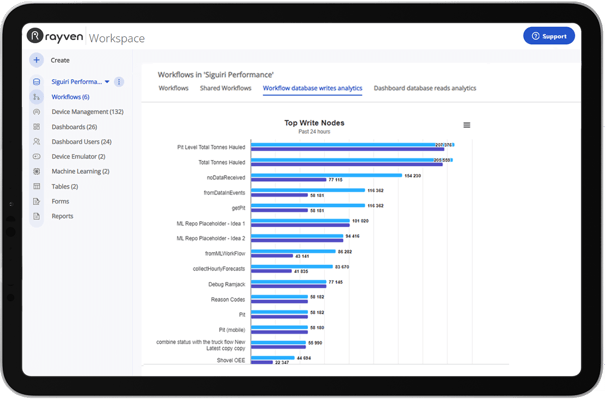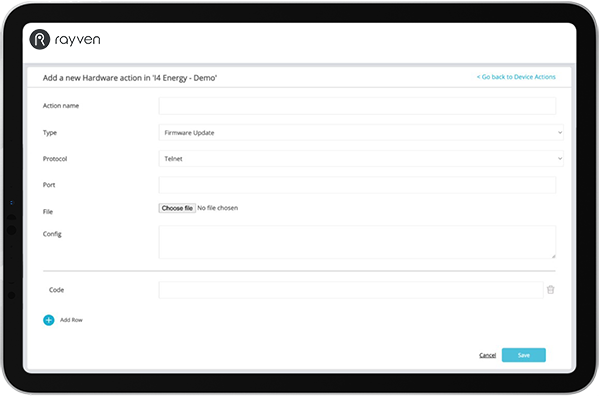 Scale + manage effortlessly

, whether it's 1 or 1,000,000 devices.

Bulk upload millions of devices, group them, and create hierarchy structures. From there, you can understand in real-time the state of any device or group of devices, set-up notifications, and perform actions across individual devices or groups.

Device

health

management.

Create customised health management interfaces displaying connectivity, battery-status, location and much more. You monitor devices by grouping, model or drill-down and look at individual assets from a single interface, as well as making it easy to create alerts and send notifications and make you aware of issues with equipment.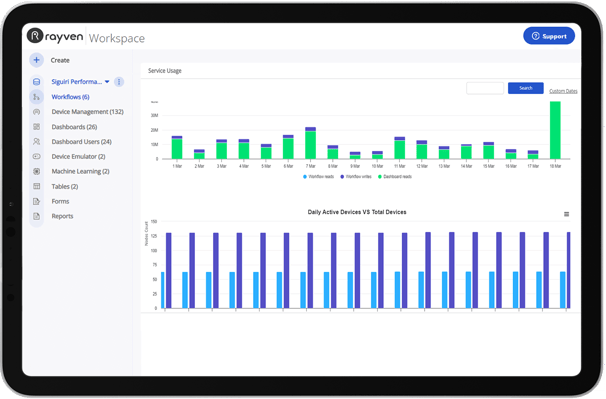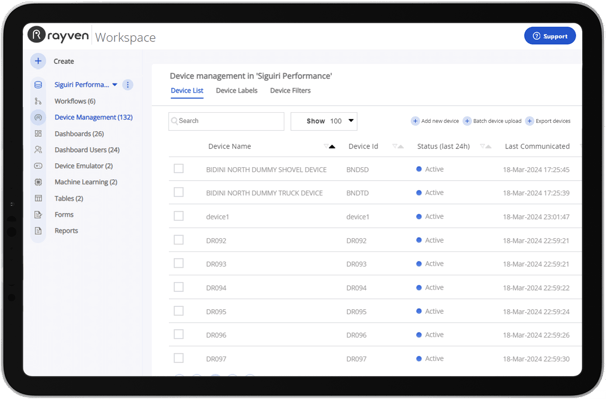 Easy device administration +

updates

.

Push Firmware updates and change settings, including configuration changes, to individual devices or entire fleets remotely from anywhere at anytime.
Download

our brochure.
Discover what makes Rayven's technology, data science and industrial expertise world-leading and how your business can benefit from it.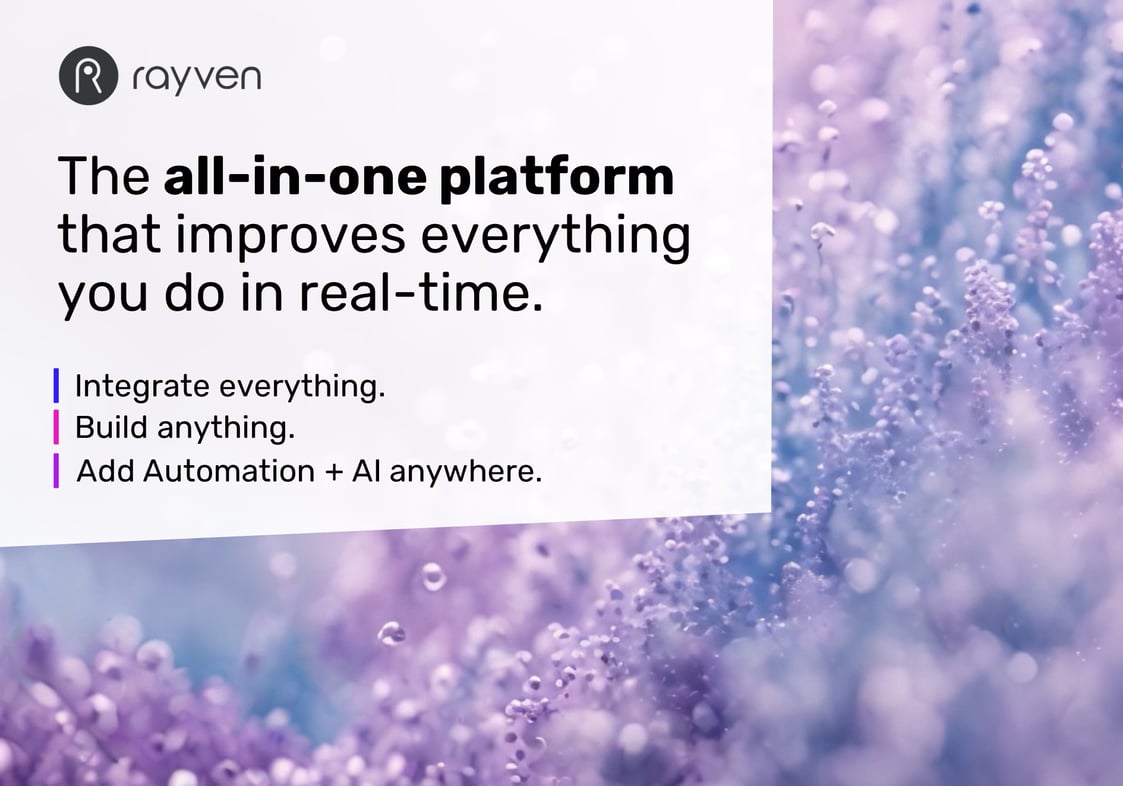 Discover why Dyanmix is a

world-leading data, AI + IoT platform

.

Robust, industrial-dedicated technology
The only fully-featured, all-in-one platform built for industry that combines data, AI + IoT capabilities seamlessly - with no hidden costs.

Extreme interoperability
Our technology integrates with any machinery, systems, technologies and data stores to effortlessly create a real-time single source of truth.

One platform, multiple use cases
Get real-time monitoring, predictive insights, and AI-led productivity solutions - or anything else - in one platform.

Ready-to-deploy or create from scratch
Adopt ready-to-deploy solutions or create them yourself using easy-to-use, codeless interfaces.

Low cost + affordable for all
Works with what you have, pay only for what you use, and it's the only Industry 4.0 platform you'll ever need.

Fast-to-deploy, infinitely scalable
Start with one device and a single solution, end with millions across hundreds.

SaaS-based, Edge-ready
Our technology doesn't require IT support, can be deployed anywhere, and supports Edge processing.
Enterprise security as-standard
Dynamix is built with security as a top priority, so our proprietary security architecture ensures your data is secure at all points.
End-to-end services + 24/7 support
We can help you with data science and machine learning, solution design, build, deployment, scaling, optimization, plus provide 24 / 7 technical support.
See Rayven in action
One of our data science, AI + IIoT specialists will contact you for a live one-on-one demonstration or to answer any questions.